Reliable IT Infrastructure is the Key to a Successful Business
Without strong support from trained experts, outages, security issues, or even natural disasters can cause a crisis that puts both staff and customers at risk. If you have IT problems, you may be experiencing some of the following issues:
Network is slow and unreliable
Old and outdated IT infrastructure can slow down company productivity, causing ongoing frustration and burnout. If your staff can't rely on in-house IT infrastructure, they may resort to insecure workarounds, opening up potential security vulnerabilities.
Staff can't access remotely
To work remotely or in a hybrid format, your IT infrastructure must allow secure remote access. Without it, your staff will be forced to use unsecured connections on their personal devices to connect to your network, opening up vulnerabilities that can be targeted by hackers.
There is no business continuity plan in place
Your IT infrastructure is the backbone of your business. Without a tried and tested business continuity plan in place, any natural disaster, cybersecurity event, or even a simple power outage can grind your business to a halt.
Security is an ongoing concern
Outdated IT infrastructure is likely to have a security posture that's just as obsolete. Whether you have an on-premise system or are fully cloud-based, security remains integral to protecting both your data and systems from external threats.
Whether you're fully in the cloud, on the way, or haven't yet made the move, having reliable IT infrastructure makes it so much easier to keep your business running smoothly. EIS has been offering organizations support for both on-premise and cloud-based IT infrastructure for the last 20+ years, giving us the expertise to serve your unique needs.
Get Help Now
EIS Technical Support Offers Long-Term Improvements for Your IT Infrastructure
Your IT infrastructure should support the growth of your business, not hold you back. Our team of technical experts offers the following services: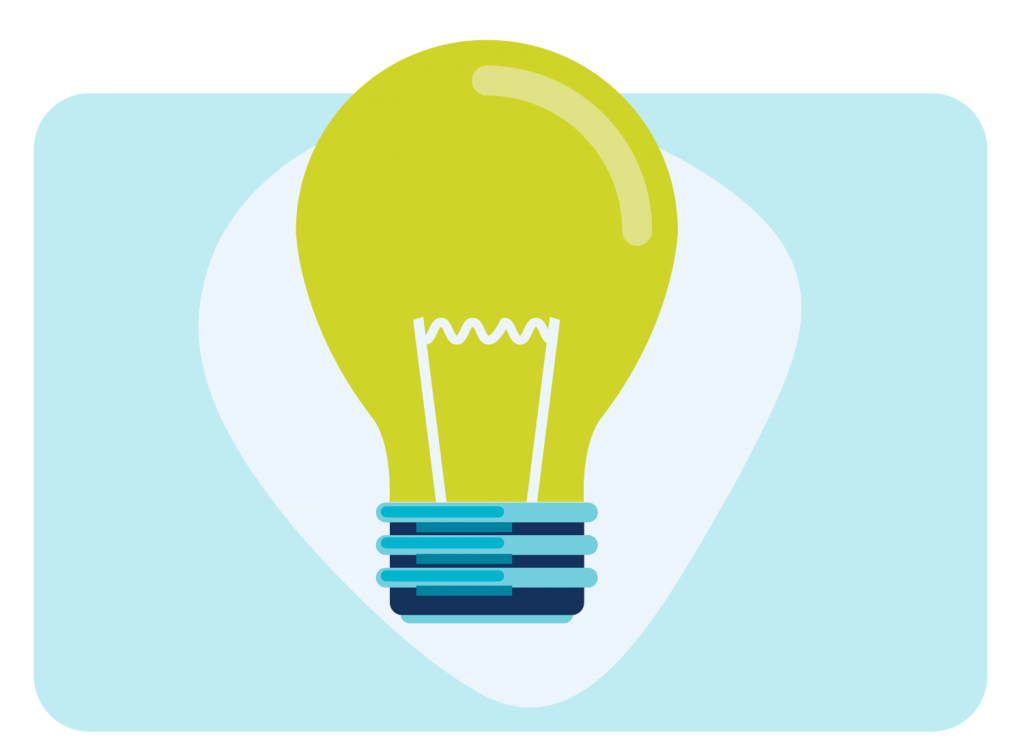 We troubleshoot your issues and provide a solution
When you first come to EIS with a problem, we'll work with you to understand the issue at hand and provide a thorough assessment through a network, software, and hardware evaluation. This is where our 20+ years of expertise set us apart from the competition. We take the time to learn about your company and your business objectives. From there, we work diligently to design a solution that helps grow your business.
We implement better IT infrastructure
Depending on your needs, we will help you implement the correct IT solution. Whether this is a better and faster firewall or a new server that's configured for your unique speed and storage needs, we ensure that your new IT environment reflects your business priorities. Our long-term IT planning is crucial to help provide you the foundations for growth and seamlessly add new staff and clients.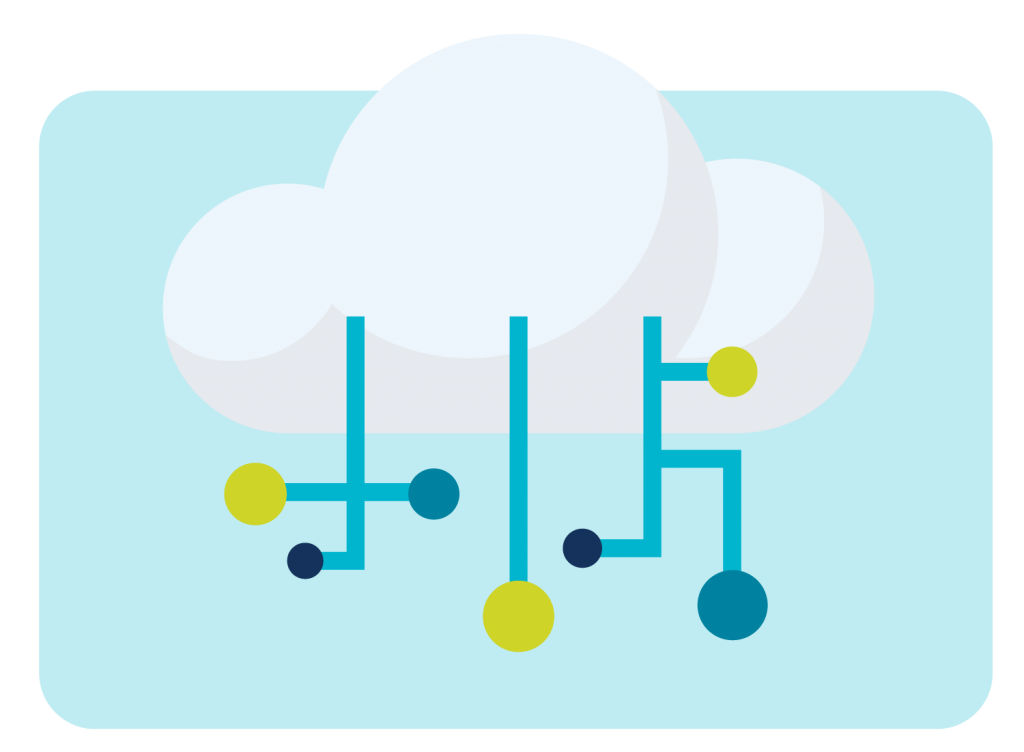 Cybersecurity is top of mind
OOne size does not fit all when it comes to security. Every IT solution we implement is configured to ensure cybersecurity best practices. This can include everything from a complete virtualization of your servers to drive redundancy, ensuring your system remains online and secure even in the event of a breach. We also ensure that remote access to your IT infrastructure is secure.
Ongoing monitoring catches problems before they become threats
Even once your new IT infrastructure is in place and the security around it is tightened, we don't rest. The EIS team proactively monitors all client systems to ensure that problems are addressed immediately, before they can impact security or productivity.
Is your IT support company ALWAYS fixing your technology?
One of the most critical partnerships your business will ever make is with your IT support company. If you're seeking a new IT partnership, check out our buyer's guide first!
Your IT Infrastructure Should Block Out Threats
Without an expert to keep an eye on your IT infrastructure, your company is exposed to the ongoing risk of outages. When infrastructure is offline, staff can't work and your data is vulnerable. Protect your stability and ensure meaningful growth with more robust IT infrastructure support from EIS.
How to Work With Us

EIS' IT Infrastructure Solutions Keep Your Company Connected and Secure
IT infrastructure can take many forms, but ultimately, it needs to securely and cost-effectively meet your organization's needs. EIS can help you decide if your IT infrastructure belongs in the server room or in the cloud. If your CAD or GIS workflow demands an on-premises server, we can help you harden it and make it available to your remote team members. If you are ready to move to the cloud, we can assist with that too.
When we start working with a client for the first time, our team conducts a full analysis, reviewing their current network specs and workflow. Then, we pinpoint areas where your IT infrastructure needs more support, which includes identifying what can be moved to the cloud.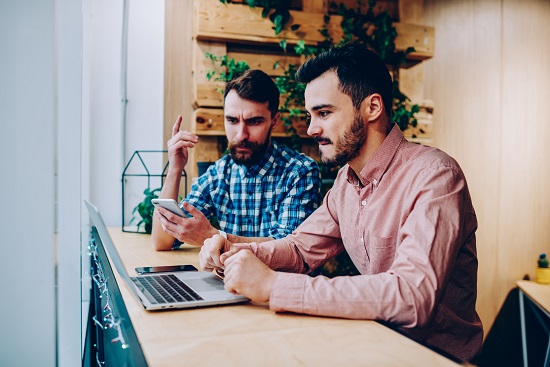 Our 20+ years of experience allow us to work closely with clients to improve their IT infrastructure in a way that supports ongoing business growth. Our focus on client relationships and our commitment to being with you on-site, whenever you need us, is what makes us a strong and supportive IT partner for many organizations.
Get Help Now
Testimonials
"As an organization, our mission is around conservation and natural sciences. It has become a data-intensive science with lots of analysis to find trends. The needs of our organization compared with other non-profits can be considered much more sophisticated and EIS has really helped with that transition and implementation over the years. Noah and the team at EIS are confident IT professionals. I know that if I call them and say "hey, I've got an issue and I need some help" they always step up to the plate and are there. EIS brings the IT knowledge and common sense that you don't get with a lot of IT professionals. Their ability to see the forest and not just the trees were really paramount to our working relationship."
Michael, Chief Operations Officer
Wildlife Conservation and Research Non-profit Organization
"It's been a great experience to work with the folks at EIS. When you have a request, it's looked after quickly and efficiently. They've completed a couple of big projects for us, and the communication has really stood out above all. They can handle the challenge of communicating things in a way a toddler could understand when it comes to complex technical discussions."
Kim, Operations Manager
Botanical Garden
"Everyone at EIS has been super professional, very responsive, incredibly competent, and the people are kind, nice, generous, easy to work with, and all-around fun people.
The thing that puts EIS above the rest is that when we must mobilize because something has happened, Noah and the team are there for us. We had a cybersecurity incident in October and not only was EIS ready to support us immediately, but then they worked on a whole plan to prevent it from happening in the future. So, there's the regular helpdesk support but then there's the consulting piece of the puzzle and there's this relationship and continuous improvement piece that is hard to come by from other companies."
Julia, Chief Operating Officer
Non-Profit Environmental Organization