Common IT Problems We Help Our Customers Solve:
IT Feels Disorganized
If moving to remote work left you scrambling to put files on whatever cloud storage system you could find and grabbing collaboration apps with funny names, your IT may feel disorganized. Luckily, we can untangle it for you.
Inefficient Collaboration
When juggling with multiple collaboration tools internally and externally, someone is sure to drop the ball. EIS can provide a single, streamlined collaboration system that makes communication easy.
Unprepared for First Day of Work
New employees need not only a computer and access to data but also accounts on many cloud and in-house platforms. Avoid the frustration, and let EIS help you get prepared for day one.
A Giant Stack of Security Tools Is Not the Answer
Let EIS help you sort through the vast array of cybersecurity products and marketing mumbo jumbo claiming to keep you safe.
Avoid Downtime Before It's Too Late
When something as simple as a spilled cup of coffee or an easy-to-guess password can take down your system, let EIS help you create a plan for how to get back online, fast.
Stagnation Due to Inefficient Tools and Processes
Technology is a tool to help move you and your team to the next level, but only if you have a trusted partner to guide you in the right direction.
EIS is dedicated to helping Santa Rosa companies like yours make the most of the latest in IT, ranging from security to the cloud. Our IT services will help you increase efficiency, productivity, and security across the board.
IT is always changing – it can be difficult to keep up. That's why we work with Santa Rosa businesses to achieve their goals when it comes to collaboration and communications, business continuity, productivity, phone systems, and IT planning.
An IT plan will help you identify where your IT needs to go and how to get there. A business continuity plan helps you get all that back when disaster strikes – earthquakes, wildfires, hurricanes, or cyber attacks.
Let us help you craft an IT services plan that speaks to your Santa Rosa company's needs, wants, and budget.
Get Help Now
Ready to put your money towards IT solutions that actually work?
When you operate on inefficient or outdated systems, you run the risk of decreased productivity and downtime. You're already paying for technology. Why not make it work better for you? Our fully managed IT department can show you how.
How to Work With Us

IT Services in Santa Rosa that give you time to focus on you again
Our IT services for your Santa Rosa business are designed to embrace the unique aspects of your business, integrating with your must-have tools and applications, while offering streamlined and secure flexibility to ensure that they're giving your team the freedom to do what they're passionate about.
Some of our main managed IT services include:
Virtual Chief Information Officer – helps you plan, budget, and report on your technology spending
Help Desk – helps you solve the mind-boggling day-to-day technology issues
Monitoring and maintenance of entire infrastructure and security – helps keep you up and running at all times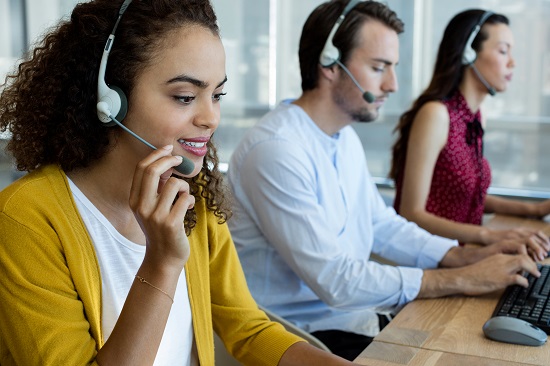 Even more important than IT services in Santa Rosa, EIS puts client relationships first. Some of our clients have been with us for over 10 years, because we provide IT solutions that allow them to do what they're passionate about. We want to be a true partner in your growth, helping you make strategic decisions around technology and providing your team the tools and knowledge they need to succeed. We take pride in listening more than we speak, and we'll never try to sell you technology you don't need just to make a quick sale.
Whether you want to boost security, implement a new cloud solution, or are simply looking for ongoing, proactive support, we're ready to work with you to ensure the continued success of your organization. Get in touch with us today if you're ready for IT solutions that let you get back to doing what you love to do.
Testimonials
"As an organization, our mission is around conservation and natural sciences. It has become a data-intensive science with lots of analysis to find trends. The needs of our organization compared with other non-profits can be considered much more sophisticated and EIS has really helped with that transition and implementation over the years. Noah and the team at EIS are confident IT professionals. I know that if I call them and say "hey, I've got an issue and I need some help" they always step up to the plate and are there. EIS brings the IT knowledge and common sense that you don't get with a lot of IT professionals. Their ability to see the forest and not just the trees were really paramount to our working relationship."
Michael, Chief Operations Officer
Wildlife Conservation and Research Non-profit Organization
"It's been a great experience to work with the folks at EIS. When you have a request, it's looked after quickly and efficiently. They've completed a couple of big projects for us, and the communication has really stood out above all. They can handle the challenge of communicating things in a way a toddler could understand when it comes to complex technical discussions."
Kim, Operations Manager
Botanical Garden
"Everyone at EIS has been super professional, very responsive, incredibly competent, and the people are kind, nice, generous, easy to work with, and all-around fun people.
The thing that puts EIS above the rest is that when we must mobilize because something has happened, Noah and the team are there for us. We had a cybersecurity incident in October and not only was EIS ready to support us immediately, but then they worked on a whole plan to prevent it from happening in the future. So, there's the regular helpdesk support but then there's the consulting piece of the puzzle and there's this relationship and continuous improvement piece that is hard to come by from other companies."
Julia, Chief Operating Officer
Non-Profit Environmental Organization