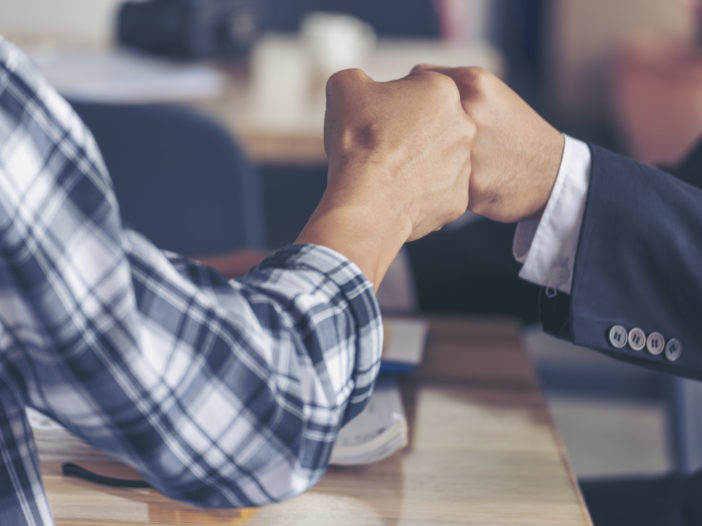 Your IT provider should be there to support your business. However, finding a partner who genuinely wants to help your unique business can feel daunting. You want someone you can rely on to support your goals and use their IT expertise to help you succeed. You want someone who treats you the way you treat your own clients.
To find IT support that meets the needs of your business, you need a cybersecurity provider who aligns well with your values. Here's what you should look for as you find the provider for your organization.
Why Well-Aligned Values Matter with a Cybersecurity Provider
IT support plays a critical role in your business. From your ability to communicate within your organization or with clients to cybersecurity to protect vital business information and data, your IT partner becomes a key member of your team.
You want a partner who understands your priorities. They should grasp the security concerns that relate to your business specifically. If you work in healthcare, finance or the legal industry, for example, you have unique concerns regarding regulations and client privacy and want a provider who can help you navigate them.
Working with an IT team that aligns with your mission enhances your communication and makes creating a tech plan that aligns with your needs easier. Let's look at six core values you want to see in an IT provider.
The Core Values to Seek in an IT Provider
Here are some key traits to look for in IT support you evaluate to help you find the partner that will benefit your entire organization.
Honesty with clients
As the client, you do not want to work with someone more interested in their bottom line than supporting your business. You want a partner who genuinely wants to work with your business to find solutions that fit your needs. These providers will help you find customized solutions based on your business rather than just setting you up with a standard system.
These providers recognize that their business is tied to their clients' successes and provide honesty in all their dealings, including their pricing and policies.
Owning both the good and the bad
You also want to find a provider who offers clear, open communications about the challenges regarding cybersecurity and effective IT setups. They do not try to pass on responsibility but instead have ways to solve potential problems that may arise and know how to navigate unique situations.
Valuing clarity and understanding
Your IT will tie closely into everything you do as a business. Providers who talk down to you or explain concepts using complicated language and vocabulary to make themselves sound smarter do not help you. As a client, you want to know what your partner does for you and why. You want to understand how their services fit with your business operations.
An effective vendor will translate their IT services into language you understand, valuing clear communication and helping you see how they work for you.
Listening before speaking
As a part of effective client communication, you want a provider who listens before they speak. Rather than just telling you what they think you need; you want a partner who will listen to your IT needs and concerns and help you create a plan that fits your business. When you have questions or concerns, your IT partner should hear you out thoroughly before they start responding. This clear communication lays the foundation for an effective relationship.
Providing a sustainable work/life balance for employees
Happy employees are effective workers. Businesses can reduce turnover when employees feel respected and comfortable in their roles. Therefore, how an IT provider treats its employees impacts you. You do not want someone who is overworked responsible for your cybersecurity. Therefore, pay attention to how potential partners treat their employees and look for those who value an internal work/life balance.
Always aspiring to improve
The IT industry continues to change and evolve at a lightning pace. Cyberthreats shift and technology develops, meaning that IT professionals also need to shift. You want to work with a team that values continuing education and always looks to stay on top of the latest developments in the profession.
See What Value-Aligned Service Looks Like with EIS
At EIS, we know the importance of a good relationship with your IT service provider. You want to work with someone who has values that align with yours, someone you can trust will work with your business to promote your goals.
Come and see what it is like to have a value-aligned relationship in IT. See how we can help you build your IT setup and protect your system so that you can focus on what you do best: your business. Schedule a consultation now to get started.