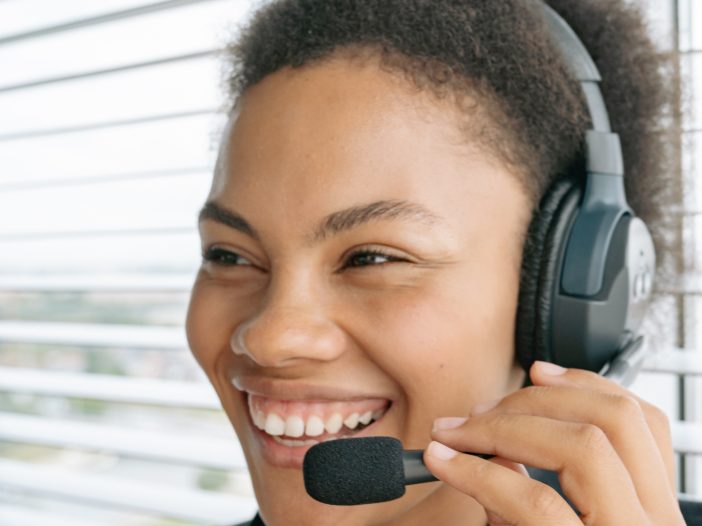 If your business is still running off a traditional telephone line that you purchased from your cable company or a hosted PBX system installed 15+ years ago, you're missing out on a world of possibilities for your business communications . Voice-over-IP (VoIP) has been around since 1995. Even after typing this, I can't believe that it's been that long since it was created – 26 years!
Moving on – VoIP has experienced huge leaps in functionality and reliability over the years. This has contributed to a rise in the number of businesses including it as a solution for their telephone system. As we move into the Thanksgiving holiday, we'd like to explore 4 of the reasons we are thankful for VoIP at EIS. (We use it here in our business daily.)
A Quick History Lesson on VoIP
VoIP was created to help alleviate the high costs of long-distance calling. If you've ever called someone through Teams, Zoom, Skype, or FaceTime, then you are familiar with VoIP services. These tend to include video calls as well, but it can still be used to make traditional phone calls, as we're used to. (You dial a phone number, it rings, and someone picks up on the other end.)
By 2012, VoIP was in the mainstream and growing at a rapid rate. In 2020, when the pandemic forced businesses to shut their doors and have all their employees work from home, there was another large shift to migrate phone service to VoIP.
Now, let's move on to the benefits.
The Benefits of VoIP in Your Business & Organization
1) Accessibility
As a company or organization, you rely on your customers, patients, or donors being able to reach you. If they receive your voicemail and can't get in touch with you, they're likely to call another company instead of waiting on a callback from you. It's a competitive landscape out there and making sure you're available when they're ready is important.
With VoIP systems, you can have a single centralized phone number that people can call to reach all your locations and staff members. This makes transferring calls between locations and people easier than ever.
2) Mobility
With VoIP, the ability to switch quickly between different devices, offices, and even locations is easy without losing call quality. You can quickly start taking calls on your cell phone, tablet, laptop, or desktop
computer with the click of a button. Say goodbye to tricky-to-implement call forwarding. If you take a call but you have to start driving to another appointment, you can quickly transfer the call to your cell phone with just a few short clicks.
3) Cost Savings
VoIP is significantly cheaper to implement and make available for your staff members. It can cost anywhere between $50–$100 per phone line to have a traditional POTS (plain ol' telephone service) line at your business. Many businesses require multiple lines, which is where VoIP can offer cost savings.
In addition, many cable companies charge for "add-on" services like voicemail, long-distance calling, etc. With VoIP, these and many other features are baked into the cost.
4) Increased Productivity
Staff can now easily access their voicemail through their email account. They no longer need to wait on IT to forward their calls to their cell phone. If they are moving desks or locations, they can simply unplug their phone and move it, OR just take their laptop, cellphone, or other mobile device that has their soft phone setup and go where they need to.
There are also many integrations with popular CRM products (for example, Salesforce) that can make tracking calls, recording calls, and time tracking easier than ever while supporting team collaboration. VoIP has proven to be a comprehensive unified communications solution.
EIS Can Implement VoIP Today
These are just some of the reasons that you will want to look at implementing VOIP within your organization. It's no longer a novelty that only some businesses can implement or afford. VoIP has taken over the mainstream and offers benefits to your team that were unheard of and costly to implement just 10 years ago.
It's relatively easy to set up, and we can walk you through the entire process from start to finish. If you'd like to explore implementing a VoIP solution at your business or organization, please reach out to our team today to review the benefits that it can provide you.