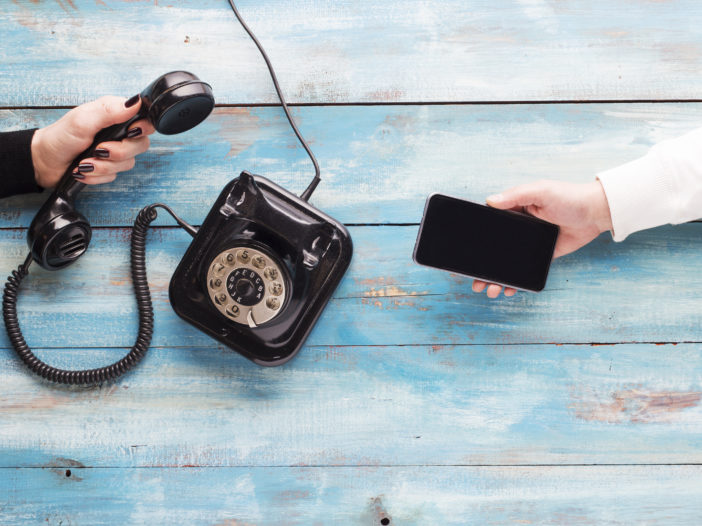 Take your team from analog to digital business communications solutions and see how your company grows. Why, exactly, should you invest in these modern tools? Find out the benefits for both your employees and your bottom line.
Benefits for Your Employees
In recent years, businesses have relied on employees to use their personal cell phones for business purposes. While this can be an effective short-term solution, letting employees use personal cell phones for work can lead to problems in the long term.
No employee wants to receive client calls after business hours or when they're on vacation. Using a personal phone for business disrupts work-life balance and creates additional mental burdens for your employees.
On the other hand, modern business communications solutions give your employees the ability to take work calls at a work phone number without the need to invest in extra hardware. This separation of personal and business communications helps restore their work-life balance, and can provide benefits for you as the employer, as well.
---
---
Benefits for the Employer
When employees use their own personal phone numbers for business calls, your clients then have permanent, unrestricted access to your employee (and vice versa) – even if they leave your company. That could mean that when an employee quits or is terminated, your client connections could leave your business with them, impacting your bottom line.
Additionally, if your employee's personal phone is compromised in a breach or cyber event, your business data could also be at risk. Remember, you can't call your IT support team for a breach that occurred on a personal cell phone.
With modern business communication solutions, you can relax, knowing your client and company data is secure and your employees are able to enjoy their time off rather than field client calls. They'll return to work rested and prepared to work productively.
Beyond the Personal Cell Phone
Another key benefit for employers is that modern business communications solutions make it easier to attract and retain top-quality talent. About 30–40% of all American workers would consider leaving their job if their employer required them to work in the office full-time, according to surveys from Morning Consult and Owl Labs. Keep more employees on board by investing in the right communications tools that empower productive remote work.
Two Key Options for Business Communications Solutions
EIS Consulting Group offers two approaches to modern business communications solutions: VoIP and Team Collaboration.
---
Learn more about our Team Collaboration service
---
VoIP
Voice over Internet Protocol is a popular and effective alternative to traditional phones. VoIP allows you to leave behind the expensive hardware that phone systems require. As a result, you'll see lower operational and calling costs. In fact, according to Intermedia, businesses see about a 30% decrease in phone bill costs when they switch to VoIP.
With VoIP, data and voice are on the same network. You can also count on:
high call quality
call forwarding
call recording
analytics
auto attendant
and other advanced call features
VoIP also offers a high degree of encryption and security managed by your IT services team. You'll enjoy that protection while only paying fixed, reliable costs (which isn't always the case with traditional trunk phones). VoIP is an excellent communication option for many small and mid-sized businesses.
Team Collaboration
While VoIP primarily provides voice solutions, Team Collaboration uses the cloud to ensure availability of your business tools, from video to chat to calling to live collaboration, from anywhere.
Whether you're ready to make the switch to Microsoft Teams for your calling and conferencing needs, or you want to stay with your current phone provider and Zoom or other tools, we can help. With Team Collaboration, we will configure your applications so you have all the tools you need, at a price that will make both you and your budget happy. And as your cybersecurity provider, we'll also ensure your technology is protected to our high standards.
Move Your Communications Forward
Interoffice communication is slower when using cell phones or email to relay messages. Newer, faster, feature-rich technology leads to increased productivity and increased profitability. If you're using the wrong tools while your competitor has the latest and greatest, you're at a serious disadvantage.
Choosing the best business communication solutions is easier than you think. Let EIS help you make the best decision for you, your business, and your employees. Once you have the right tools configured for your business, you can relax, knowing your client and company data is secure, your team is at their maximum productivity levels, and your employees are able to enjoy their time off rather than field client calls.
At EIS Consulting Group, we have been in business for 20 years and we use our experience to bring a consultative approach to all things IT. We don't offer a standard solution; instead, we analyze each of our clients on a case-by-case basis to determine what solutions will best address their unique business needs. You'll benefit from high-quality cybersecurity while never having to worry about overpaying for the wrong options or too many tools.
---
---