Mountain View, CA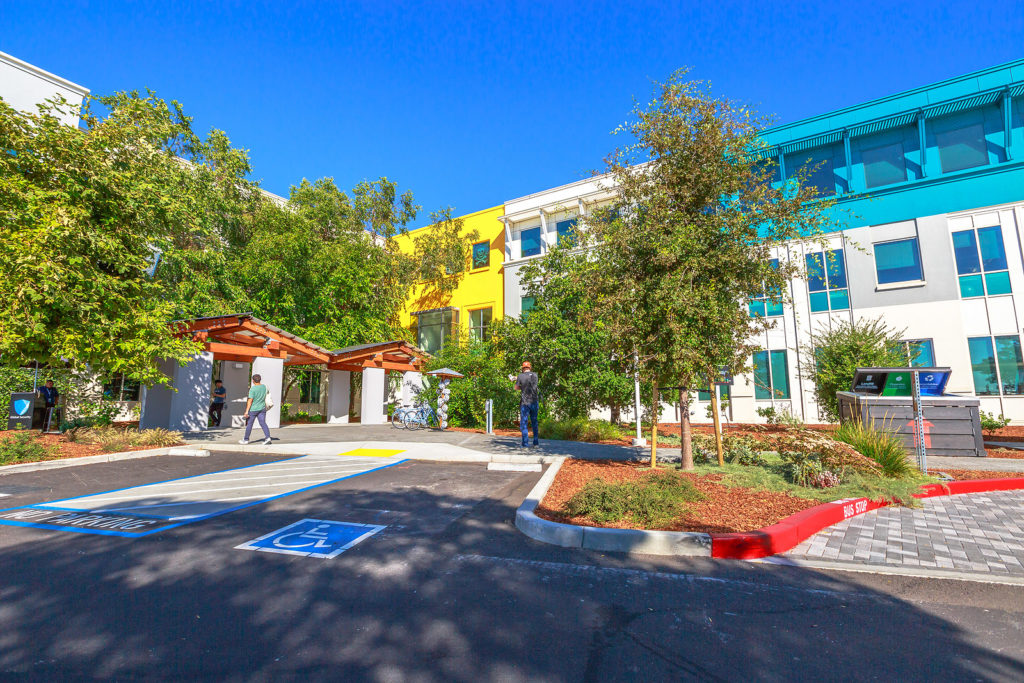 Mountain View, California is situated between the San Francisco Bay and the Santa Cruz Mountains. It is located 10 miles north of San Jose and 35 miles south of San Francisco. The city's location within Santa Clara County means it is easily accessible to two international airports, the San Jose International Airport, which is 11 miles to the south, and the San Francisco International Airport, which is 25 miles to the north. Neighboring cities to Mountain View include Palo Alto, Los Altos, and Sunnyvale.
Mountain View has a warm-summer Mediterranean climate. The summers are warm and arid, and its winters are mild and wet. However, both summers and winters are moderated due to its relative proximity to the Pacific Ocean. The racial demographics of the city is 63.77% White, 20.67% Asian, 18.26% Hispanic or Latino (of any race), 2.53% African American, 0.39% Native American, 0.26% Pacific Islander, 8.32% from other races, and 4.07% from two or more races.
At the time of Mountain View's incorporation in the year 1902, the city was an agricultural boomtown, mostly due to its rich soil and lush vineyards. After the second World War, the electronic and aerospace industries became predominant. In the 1960s and 1970s, several high-tech businesses migrated to the north part of Santa Clara Valley, which gave rise to the name "Silicon Valley" that describes the region to this day. Mountain View's location in the heart of Silicon Valley led to a refocusing of the city's industrial base away from agriculture to advanced technology, biotechnology, and telecommunications.
The city of Mountain View is home to some of the most beautiful recreational sites in the Bay Area. Shoreline Park is a sprawling 750-acre regional recreation and wildlife area. It includes an extensive waterway for water sport enthusiasts, a wildlife sanctuary featuring many rare migratory birds, an eighteen-hole championship-level golf course, a 25,000-person capacity Amphitheatre, a lakeside café, and a full-service restaurant.
Downtown Mountain View is the location of several shops, coffeehouses, bookstores, and sidewalk cafes. It is also a popular venue for annual events, such as the Farmer's Market, the A La Carte & Art, the Arts and Wine Festival, and a summer concert series. Cultural sites in Mountain View include the Jehning Family Lock Museum, the Computer History Museum, and the historic Huff House. Huff House was built in 1929 by the first postmaster of Mountain View.
Mountain View is considered a part of the Bay Area. It is home to many popular professional sports teams, playing in nearby San Francisco, Oakland, and San Jose. Among these are: National Football League (NFL): San Francisco 49'ers: Basketball: NBA's Golden State Warriors; Major League Baseball: San Francisco Giants (NL) and the Oakland Athletics (AL); Minor League Baseball: San Jose Giants (SF Giants farm team); AFL (Arena Football League): San Jose SaberCats; National Hockey League (NHL): San Jose Sharks; Major League Soccer (MLS): San Jose Earthquakes; and Major League Lacrosse (MLL): San Francisco Dragons.
---
To learn about our services in Mountain View, check out Mountain View IT solutions.
---