Napa, CA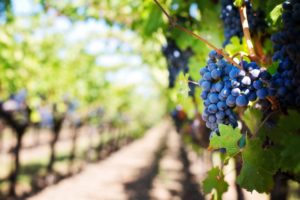 Napa is a renowned tourist destination in California, especially among wine lovers and foodies. The city is located in the Northern Bay Area region, among the rolling hills and vineyards of California's Wine Country. There are over 400 wineries within easy driving distance from Napa and dozens of world-class restaurants. With a population of 78,800, Napa's ever-growing population is diverse and represents many cultures and backgrounds.
History, Culture, and Wine
The first settlers of the Napa area were the Patwin, a Native American tribe who lived in the region for thousands of years. Europeans later explored the area in 1776 – Spanish explorer Captain Juan Bautista de Anza guided an expedition along the eastern coast of California. In 1845, Napa Valley was made part of Alta California and became part of the new state of California in 1850.
The area was primarily an agricultural region until the late 1800s, when wine production began to boom. The first commercial winery, Charles Krug Winery, opened in 1861 and has since become one of the most iconic wineries in Napa Valley. In 1976, the Judgement of Paris put Napa Valley on the global map when its wines were tasted and judged as superior to their French counterparts. The event put Napa on the international stage, and it has since become a must-visit destination for wine connoisseurs worldwide.
Today, Napa Valley is home to over 400 wineries that produce some of the most sought-after wines around the globe. The area is also known for its farm-to-table restaurants, offering fresh and locally sourced ingredients from nearby farms. With its stunning landscapes, unique culture, and abundant attractions and activities, Napa Valley is an ideal destination for travelers seeking relaxation or adventure.
Climate and Geography
Napa lies in the Mediterranean climate zone of California and is characterized by warm summers and mild winters. The topography of Napa Valley includes rolling hills, steep valleys, and sweeping vineyards that provide stunning views year-round. The region is also known for its foggy mornings and cool breezes that offer relief from the summer heat.
Attractions
Napa has a variety of attractions, from wineries and vineyards to museums and art galleries. One of the most popular attractions is the Napa Valley Wine Train, a restored vintage train that takes passengers on a two-hour journey through scenic vineyards and the countryside.
The city also offers a variety of outdoor activities, such as kayaking, hot air balloon rides, and hiking. Visitors can explore the region's charming towns or drive along the Silverado Trail for stunning views of the valley floor.
Napa is also home to several famous museums, including di Rosa Center for Contemporary Art and Napa Valley Museum. The city hosts various annual festivals and events, including the Napa Valley Film Festival, Bottlerock Music Festival, and Napa Valley Mustard Festival. From its picturesque landscapes and world-renowned wineries to its vibrant culture and exciting attractions, there's no shortage of things to do, eat, and see in Napa.
Local Favorites
Why not try some of the local favorites? From legendary wines at iconic wineries and restaurants featuring fresh, locally sourced ingredients to artisanal cheeses and chocolates, there's no shortage of delicious food and drink in Napa Valley.
Be sure to check out wine-tasting tours at a variety of wineries, such as Stewart Cellars and Cakebread Cellars. Or, indulge in the abundance of fresh seafood at eateries like The Girl & The Fig and Morimoto Napa. There are also plenty of craft breweries, cafes, and farm-to-table restaurants to try.
No visit to Napa would be complete without trying some of the region's iconic wines. If you're looking for a truly unique experience, consider visiting one of the area's many vineyards and wine caves.
---
For IT consulting in Napa, check out Napa IT Services.
---
Testimonials
"As an organization, our mission is around conservation and natural sciences. It has become a data-intensive science with lots of analysis to find trends. The needs of our organization compared with other non-profits can be considered much more sophisticated and EIS has really helped with that transition and implementation over the years. Noah and the team at EIS are confident IT professionals. I know that if I call them and say "hey, I've got an issue and I need some help" they always step up to the plate and are there. EIS brings the IT knowledge and common sense that you don't get with a lot of IT professionals. Their ability to see the forest and not just the trees were really paramount to our working relationship."
Michael, Chief Operations Officer
Wildlife Conservation and Research Non-profit Organization
"It's been a great experience to work with the folks at EIS. When you have a request, it's looked after quickly and efficiently. They've completed a couple of big projects for us, and the communication has really stood out above all. They can handle the challenge of communicating things in a way a toddler could understand when it comes to complex technical discussions."
Kim, Operations Manager
Botanical Garden
"Everyone at EIS has been super professional, very responsive, incredibly competent, and the people are kind, nice, generous, easy to work with, and all-around fun people.
The thing that puts EIS above the rest is that when we must mobilize because something has happened, Noah and the team are there for us. We had a cybersecurity incident in October and not only was EIS ready to support us immediately, but then they worked on a whole plan to prevent it from happening in the future. So, there's the regular helpdesk support but then there's the consulting piece of the puzzle and there's this relationship and continuous improvement piece that is hard to come by from other companies."
Julia, Chief Operating Officer
Non-Profit Environmental Organization